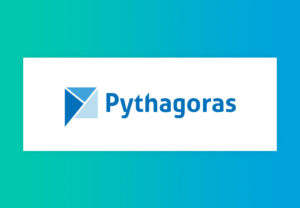 Case Study: Finding a Solution for Pythagoras
At Snacks To Go, we love to solve our partners' problems — so we're delighted that our bespoke solutions are proving a hit with corporate clients. One example is our recent work for Pythagoras Communications. Let's take a look.
The client:
Pythagoras is the largest privately owned Microsoft Dynamics partner in the UK. A Microsoft Gold Partner since 2006, and a member of Microsoft Inner Circle, Pythagoras provides expert consultancy and support services to the public and private sector.
The brief:
Pythagoras has a long tradition of investing in staff well-being. Recognising the challenges for those working from home, the CEO and management were looking for ways to support their team's morale, health, happiness and productivity.
The solution:
"Having agreed a budget, our Health and Wellness Supporter worked with Snacks To Go on creating a bespoke solution. We supplied the message we wanted to communicate to the teams. Snacks To Go then organised the delivery addresses and preferences. As a result, the whole team received wellness boxes along with my personal message.

The wellness boxes were so well received that I decided to share boxes with some of our customers. Snacks To Go accommodated this too, creating a bespoke box and adding our personalised messages."
Julian Stone, Pythagoras CEO
Could a bespoke solution help your company?
Many companies are in the same situation as Pythagoras. In an unprecedented work environment, they are looking for ways to support their hard-working teams, or reinforce their brand with existing clients or new prospects. Our corporate services are here to help you meet these challenges. Each bespoke Snacks To Go solution includes:
Free, contactless courier delivery of every box included in the price
Option to send a link to your recipients for a GDPR-compliant solution
A printed letter in each box, with your logo and optional personalised message
Assistance for your team in creating a bespoke solution
Options to include your swag
If you'd like to discuss how we can help, please get in touch with our team.